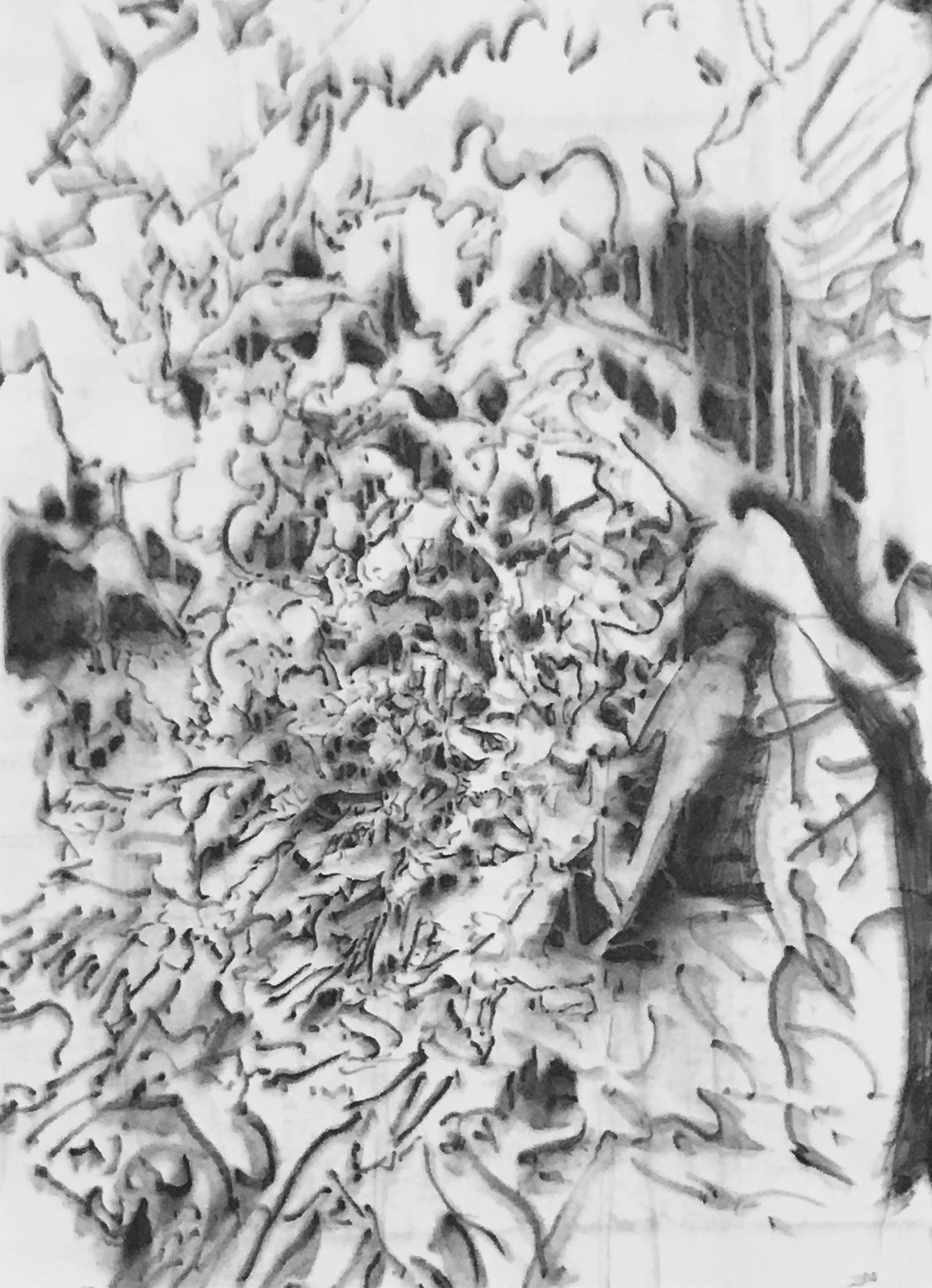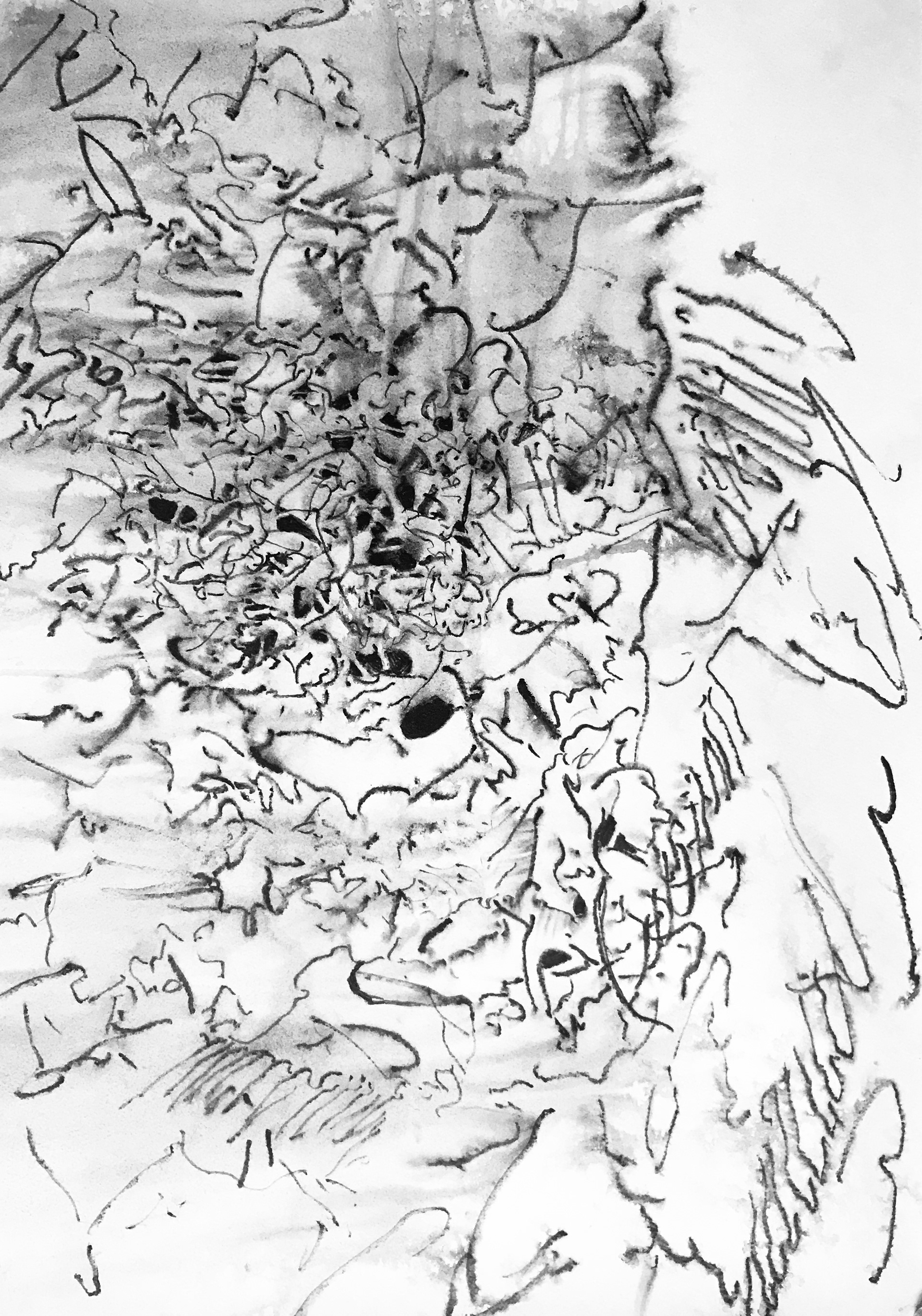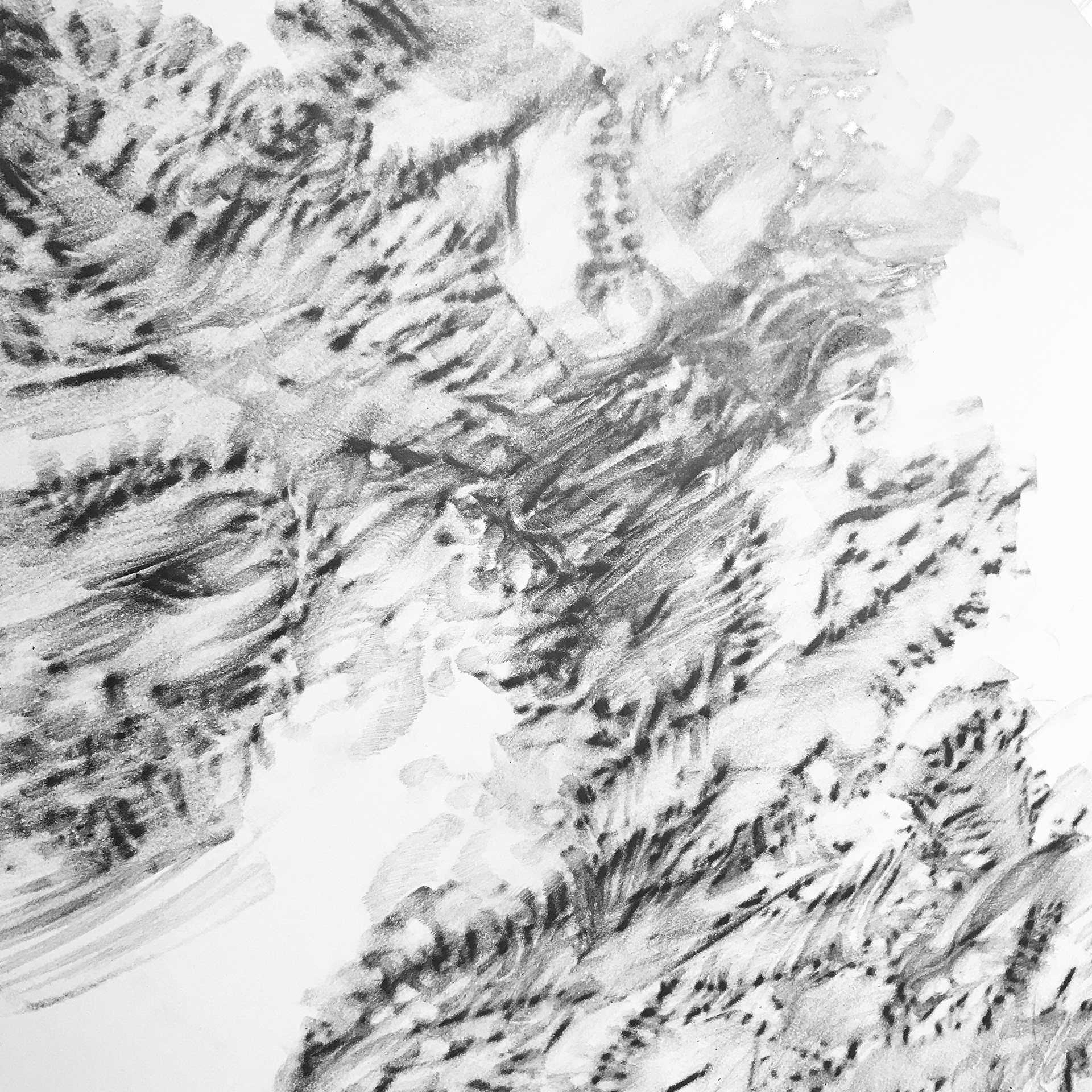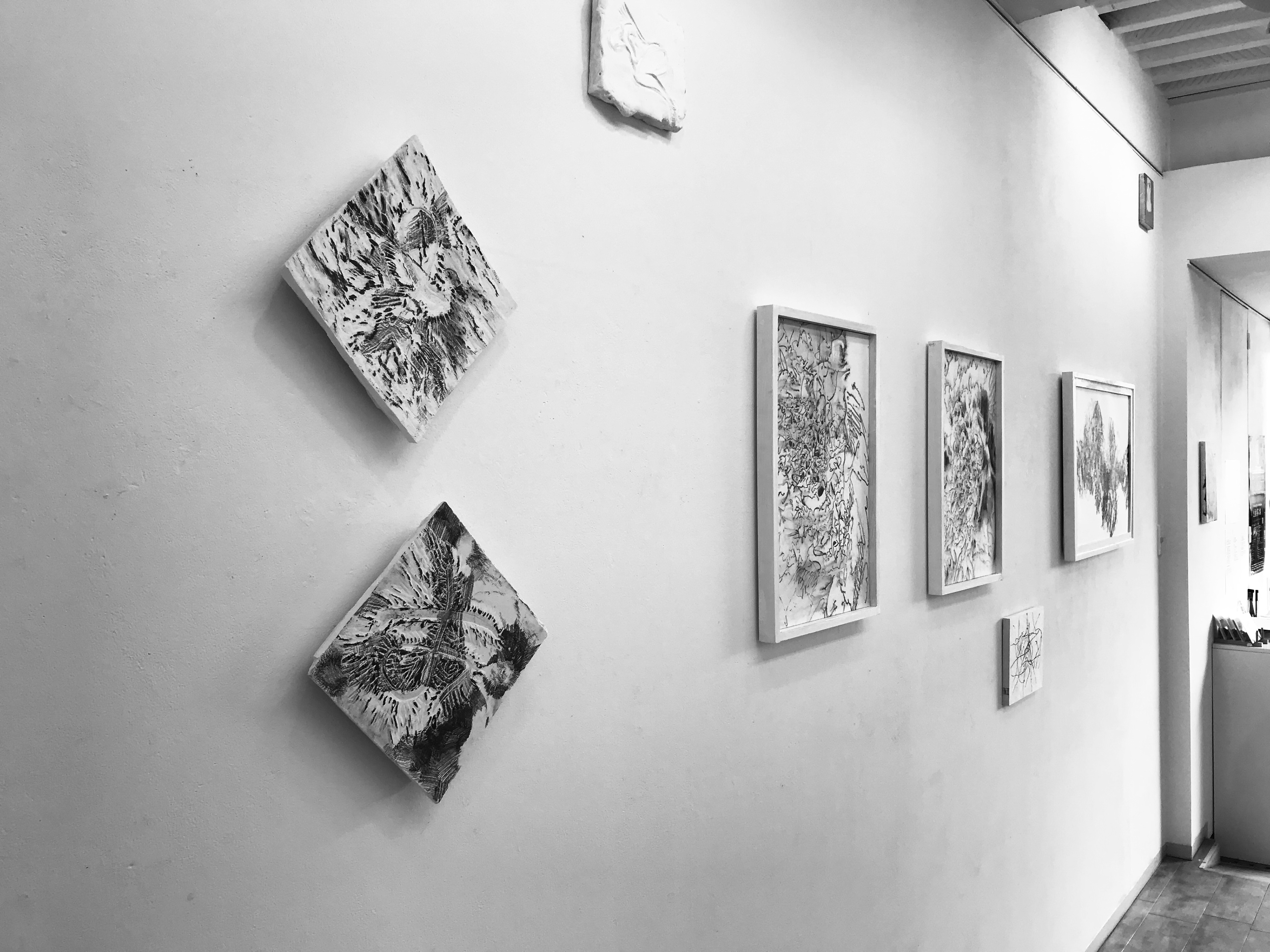 このシリーズ作品では、文字を巡る様々な「書く」行為から、イメージを「描く」ことに転換している。
「Drawing : 西」では文字を彫った木版を石膏で起こしたものをフロッタージュし、そこから生まれる点を西洋の鉛筆デッサン的なプロセスで繋げて影を作ることで布の皺のような表情が生まれた。
「Drawing : 東」と「Drawing : 手」は毛筆によるかな文字の筆記を回転する動画に編集し、それをプロジェクターで紙に投影して絶え間なく動く文字の線を追いかけた線からイメージを見出した。
西洋的な方法で点と点の隙間を補完することによって生まれるイメージ、東洋的な線と線(また水によって溶解する黒)の繋げ方から生まれるイメージ。
彫り残した線と、切削された余白の逆転。
​​​​​​​
In this series work, I am transforming "writing" acts into "drawing" images.
In "Drawing: West", I drew shadows by connecting a number of points that appeared by rubbing plaster boards which cast from carved wooden boards through the Western pencil drawing process. The resulting texture looks like cloth wrinkles.
"Drawing: East" and "Drawing: A Hand", I first made a video in which the handwriting of Kana letters rotating. Then I projected it on paper and drew images from chasing lines of handwriting that keep moving.
There are Images which born from complementing gaps between points and points in a Western way, and images born from the Eastern way of connecting lines and lines (also a black color dissolved by water).
Writing lines left behind on wooden boards, and a reversal of the carved spaces.