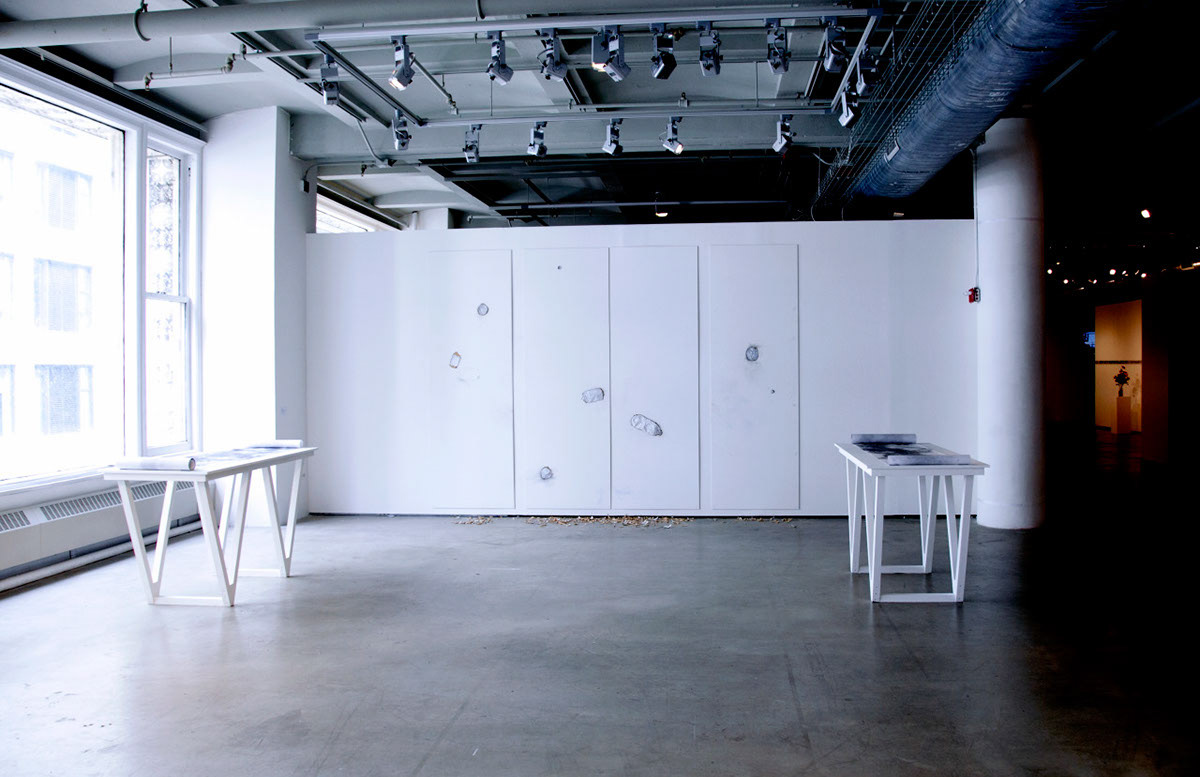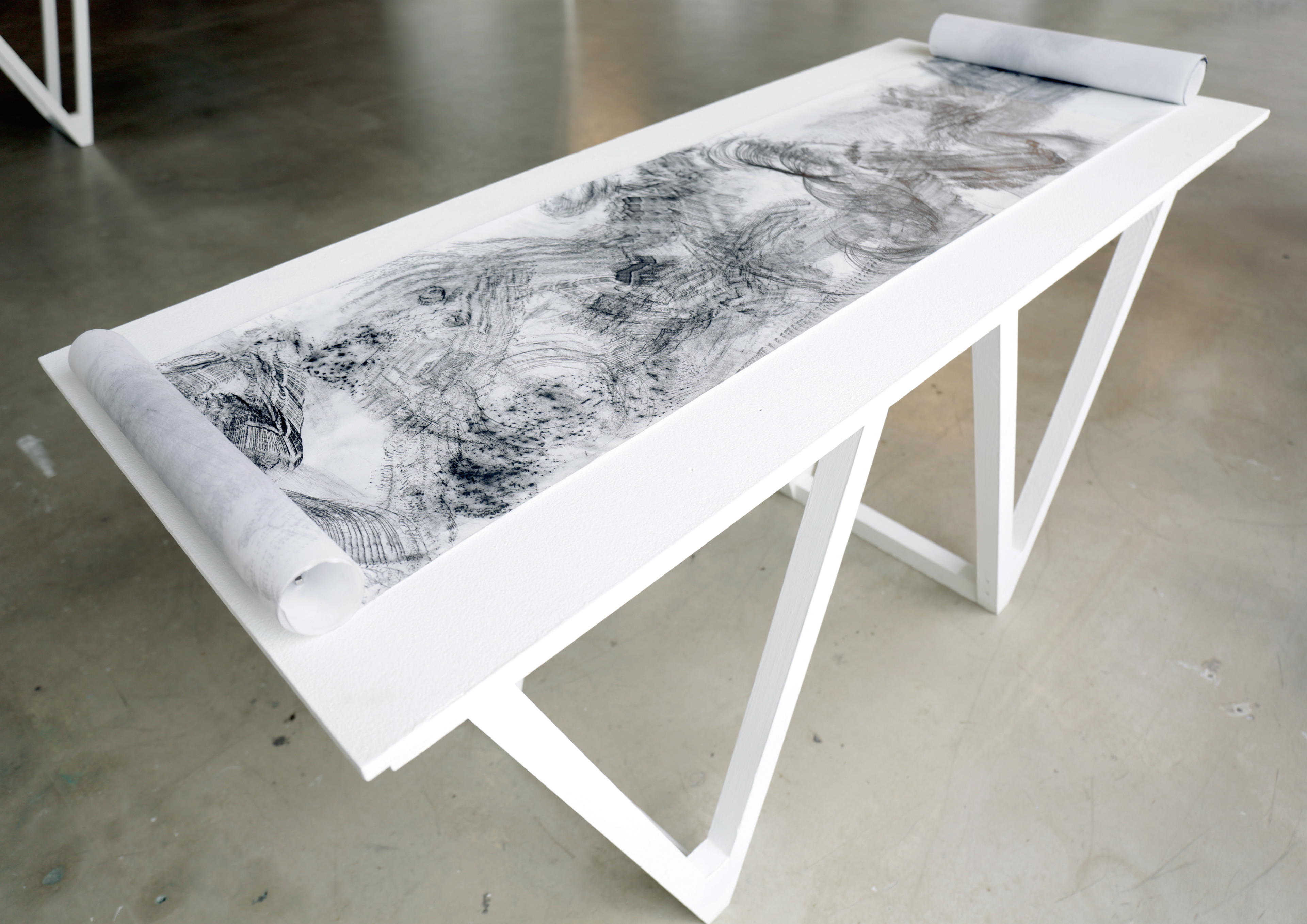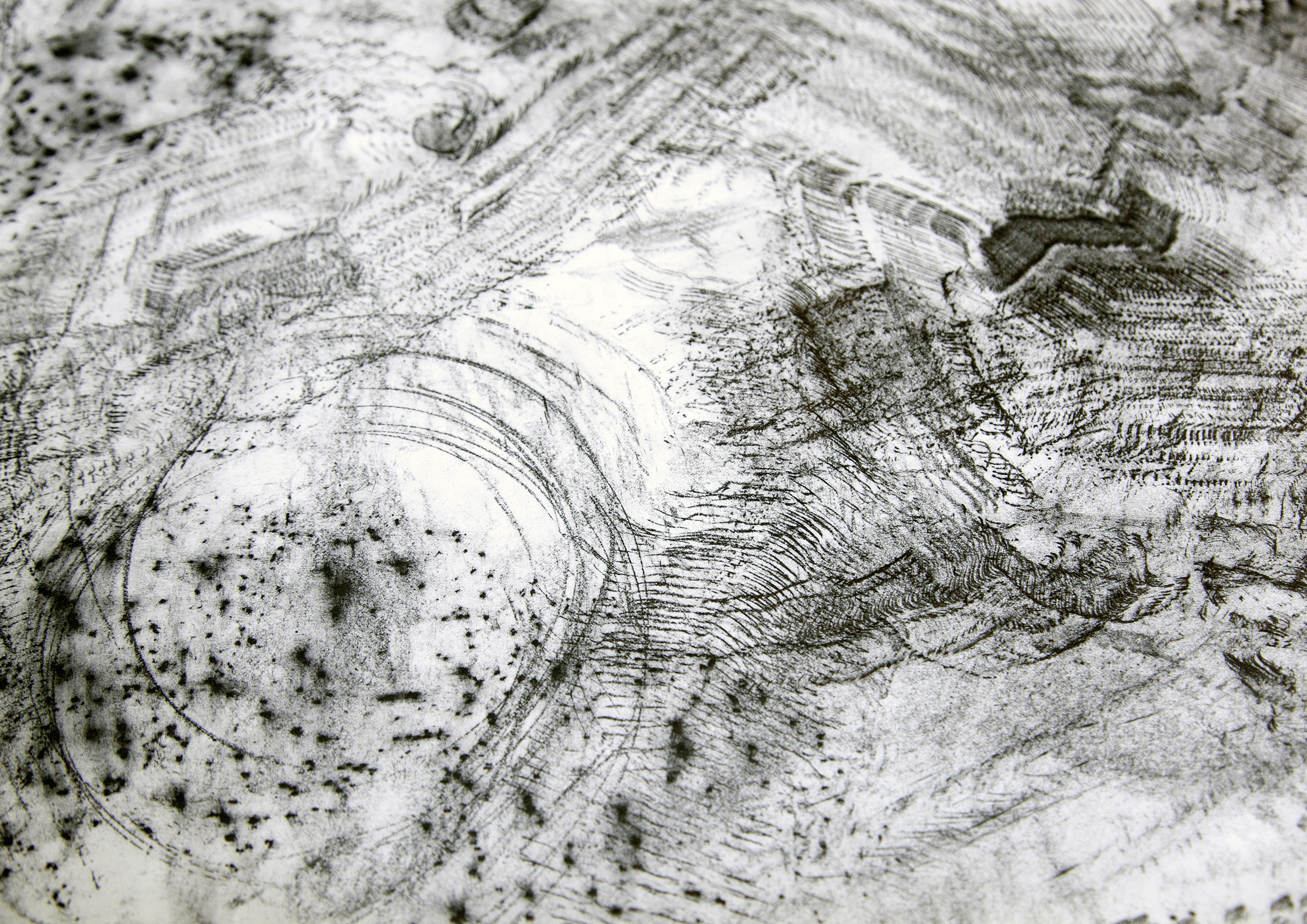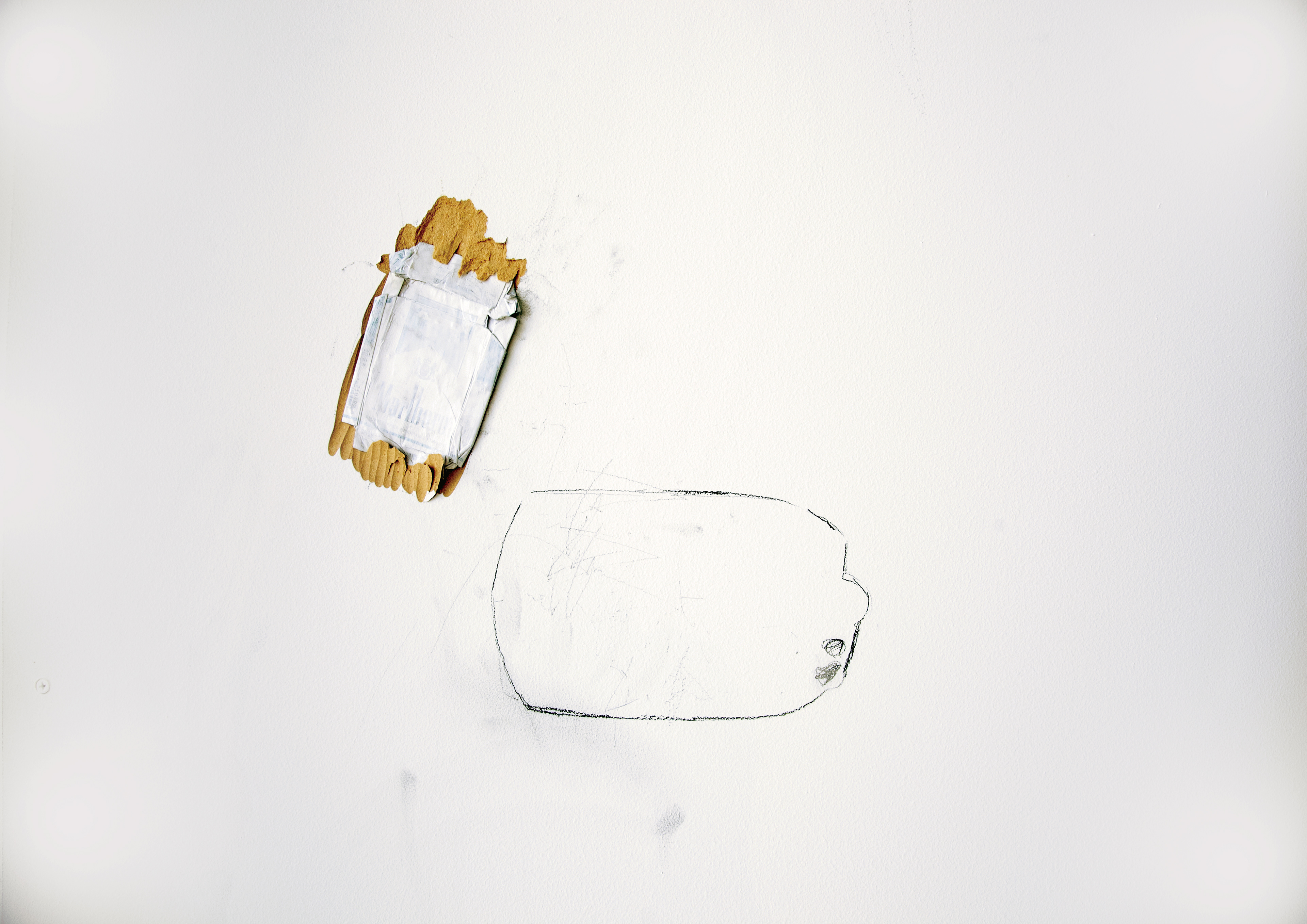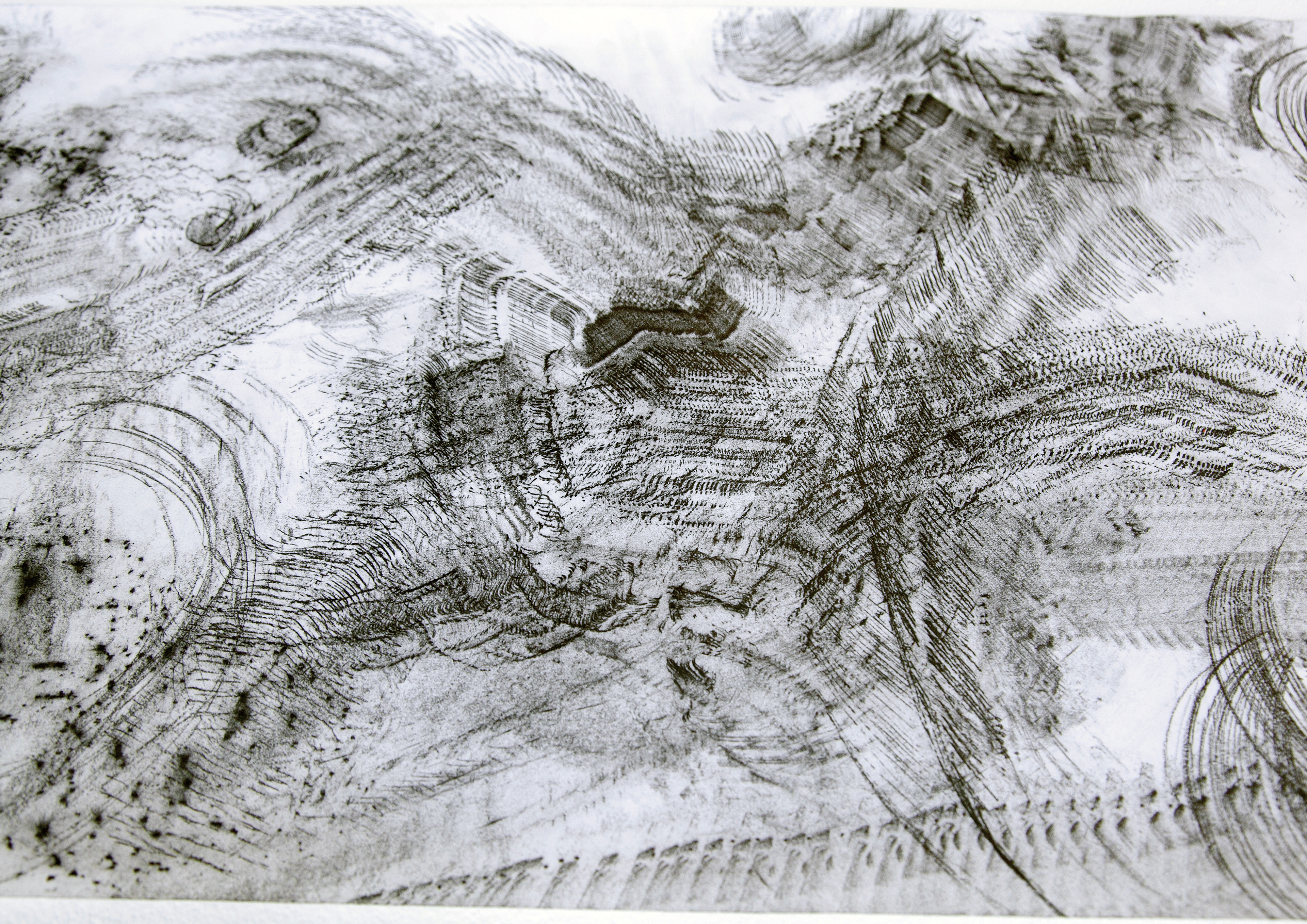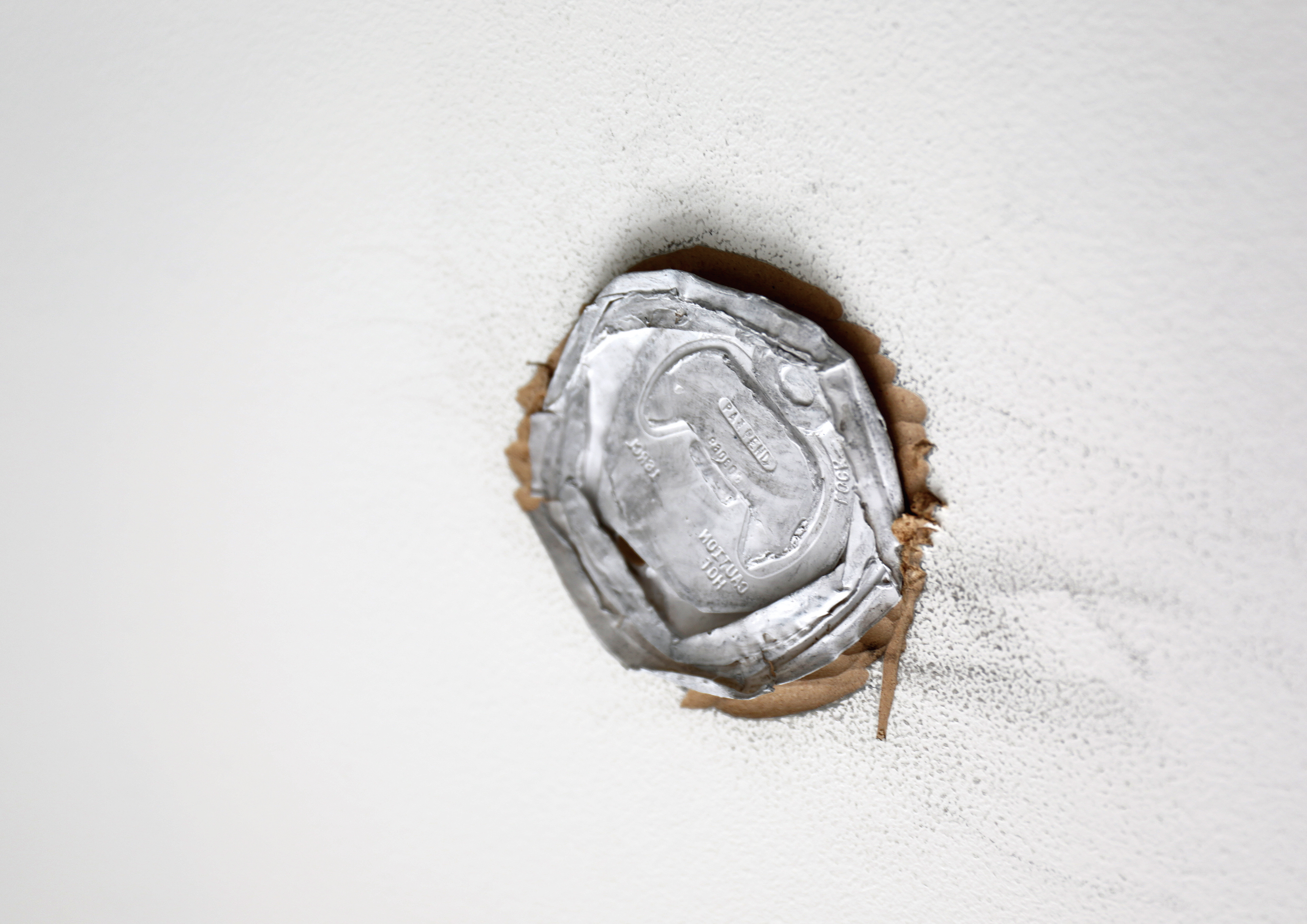 Tracing Scenes/ 風景の跡, 2016

Paper, graphite, wood, found trash, white paint
紙、グラファイト、木、拾集物、ペンキ

These drawings consist of the textures of trash I picked up in Chicago's streets.
Crushed cans, smashed plastic bottles, flattened tobacco cases … objects which have been completely discarded. The shapes are made from traces of people's actions such as: "throwing away", "kicking", "running over", "stepping on" …
I tried to visualize a way of perceiving reality: of touching through sight.
このドローイングはシカゴの街で拾い集めた拾集物を用いて描かれている。
板のようにつぶれた缶、二度と丸くなりそうにないペットボトル、一枚の紙のように薄くなった煙草の箱ーーーごみ収集人以外には見向きされることはないであろう、ゴミである。
このゴミ達は「捨てられ」、「蹴り飛ばされ」、あるいは「車に轢かれ」、そして「踏み潰され」てこのような形になった。いわば人間の行動の痕跡である。
私はこの痕跡を視覚化しーーー目で見た風景ではなく、触覚による風景を提示したい。