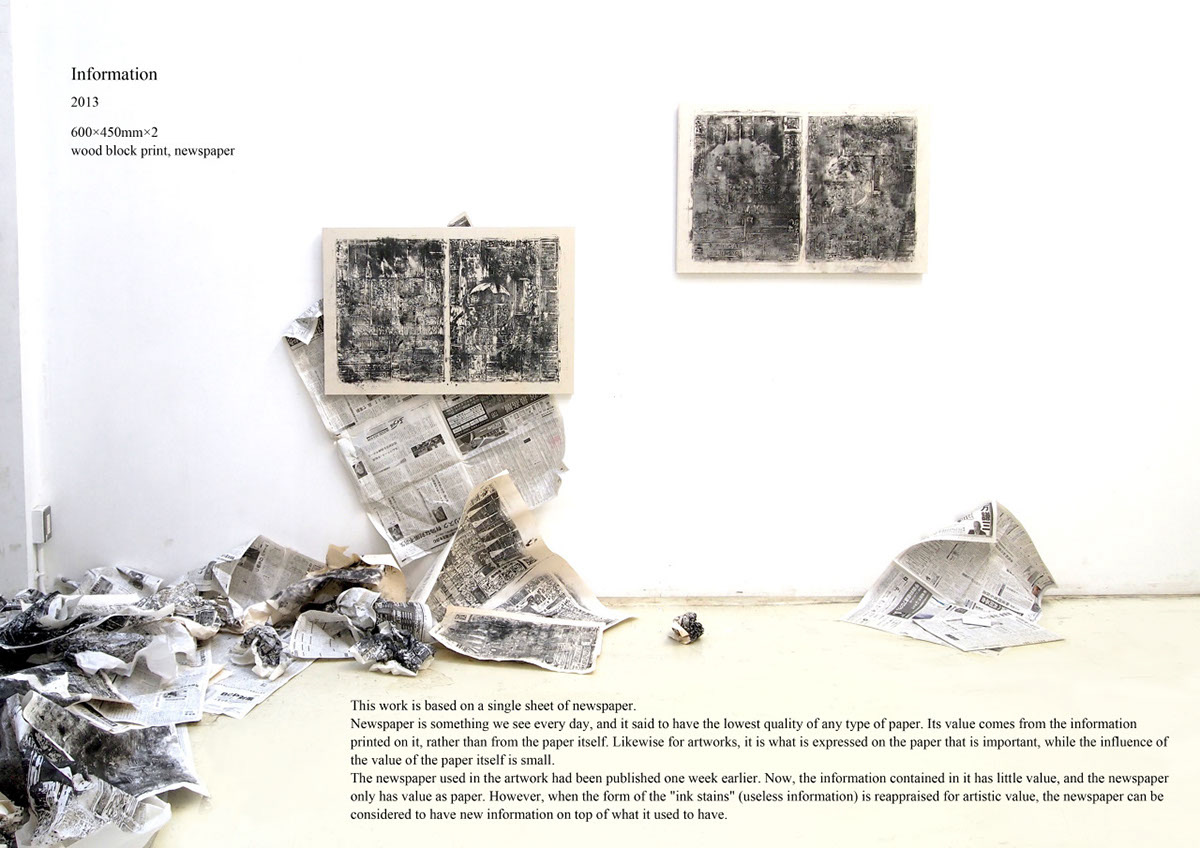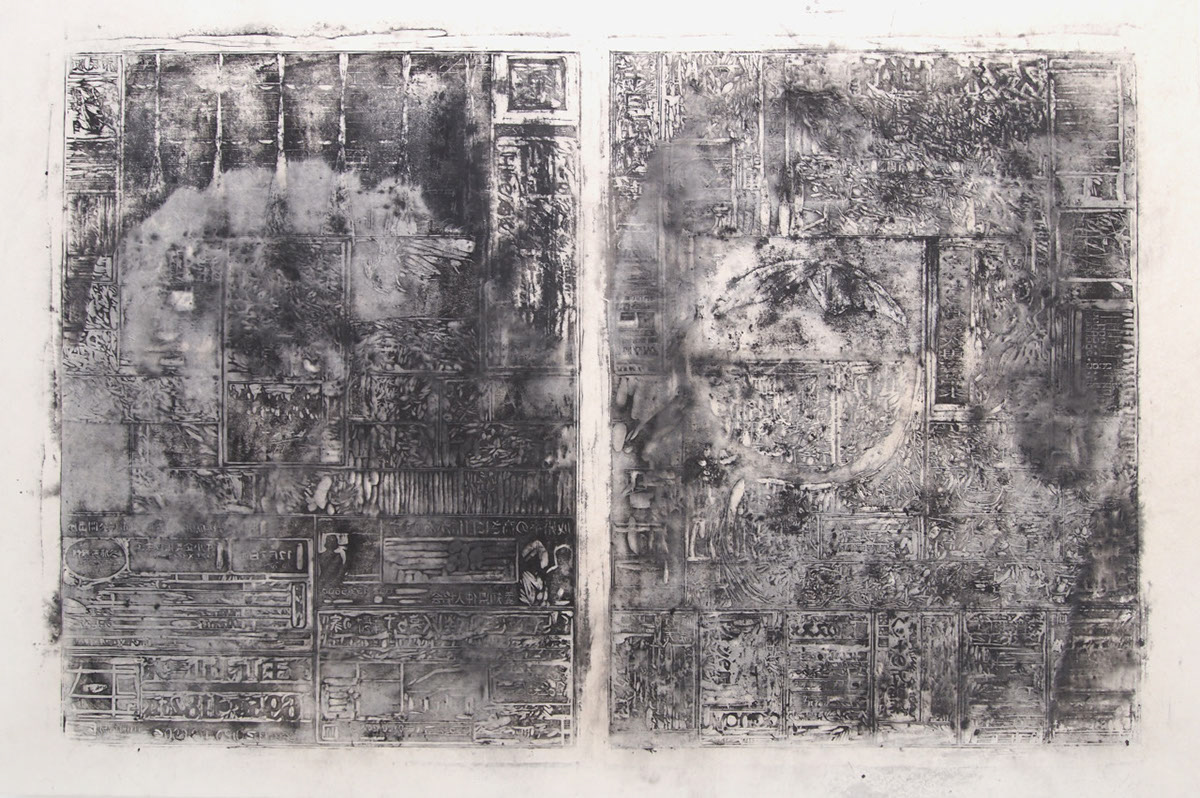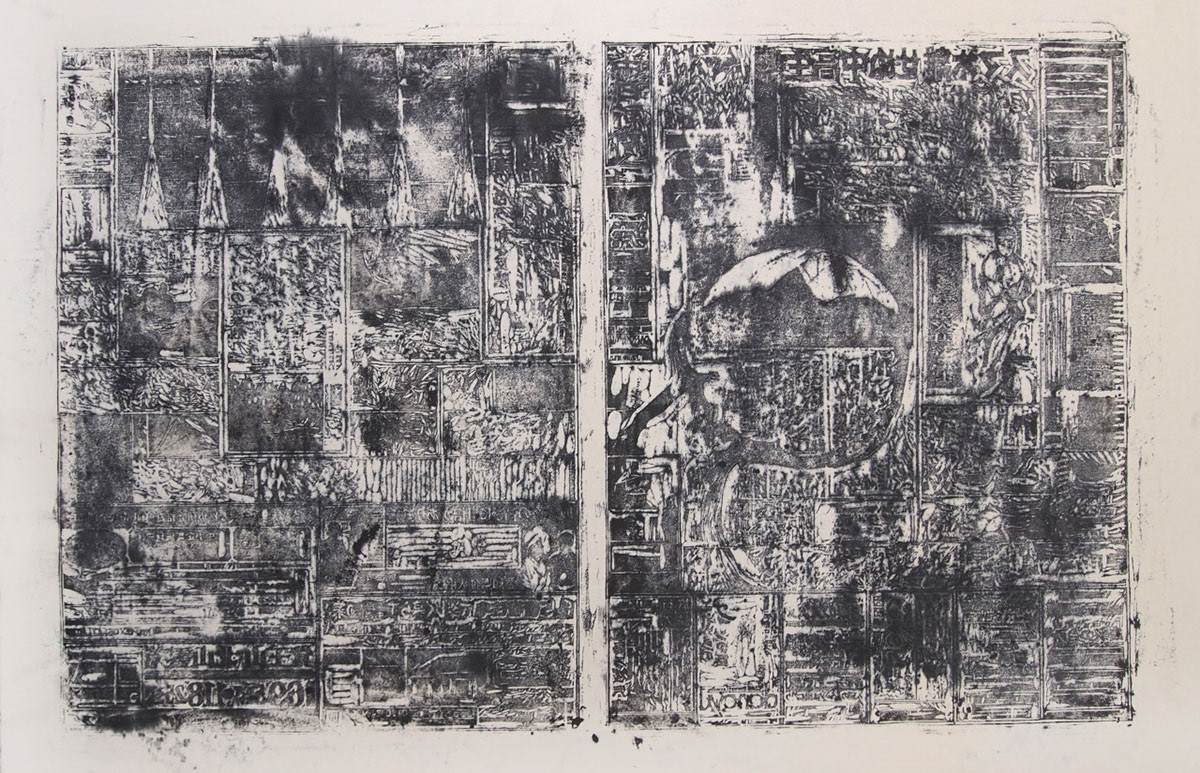 600×450mm×2
wood block print, newspaper
This work is based on a single sheet of newspaper.
Newspaper is something we see every day, and it said to have the lowest quality of any type of paper. Its value comes from the information printed on it, rather than from the paper itself. Likewise for artworks, it is what is expressed on the paper that is important, while the influence of the value of the paper itself is small. The newspaper used in the artwork had been published one week earlier. Now, the information contained in it has little value, and the newspaper only has value as paper. However, when the form of the "ink stains" (useless information) is reappraised for artistic value, the newspaper can be considered to have new information on top of what it used to have.
这件作品是源自於一张报纸。
报纸是我们每天都会看到的物品,但也常被人说报纸的纸张质量最轻薄。报纸的价值来自於印刷於上面的信息,而非纸张本身。同样的,对於艺术品来说,在纸张上所表现的东西是重要的,但纸张本身对於其价值的影响是很小的。
本件作品所使用的报纸早在一周前就已经出版。因此,现在这张报纸上所印刷的信息已经没有什麽价值了,而是报纸本身的纸张才有价值。然而,报纸上的形式性的「墨迹」(无用的信息)在艺术观点中被重新审视之时,该张报纸上所印刷的东西是可被视为拥有超越其旧有信息的新价值。